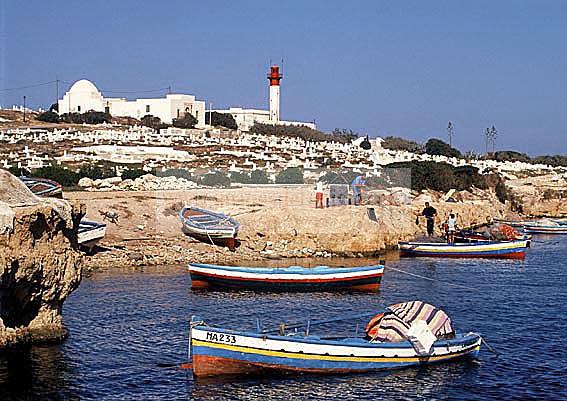 This port is located in a depression between the hills of Sidi Jabeur and the Borj El Kebir on
the south coast of the peninsula of Mahdia. So the site is protected from the north winds and it opens with
deep water.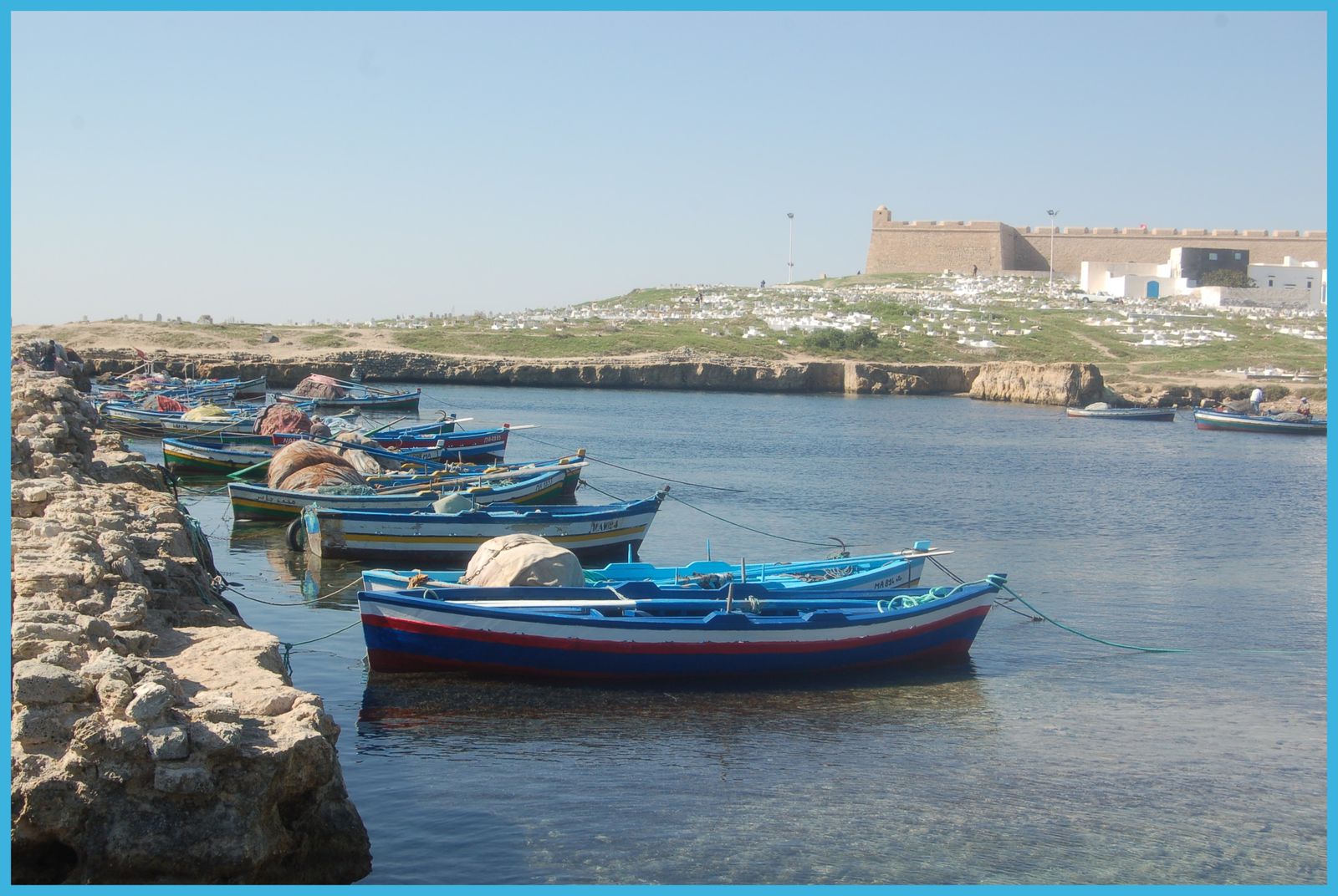 Recent research has led to say that the old port is carved into the rock and date of the Punic period.
It was used as a trading post and naval base until the Ottoman period (about the middle of the XVIIIth) surface is 8250m2.
Its original depth exceeds 10m. It can hold 30 boats at a time.
The trace of the walls that surround it is still visible to the naked eye and the two warriors who monitor its input.
Mahdia was also equipped with maritime fortifications, small walls dotted with more than a hundred towers.
Maritime door was locked with a chain stretched between two protruding iron, and linked the move to the sea.
Fisherman door +
Very little Remains of the original harbor since it Would Have beens Surrounded by huge walls as the rest of this portion of the peninsula Would Have beens Giving It the feeling of a castle fortress resting on the edge of the sea.
On Both Sides of the entrance Were towers with a chain suspended between. The base of These are still there. Just behind this is Sailors' cemetery All which is laid out so That Almost Every serious can-have a seaview.
Major occupations Would Have beens with fishing, piracy or the navy.