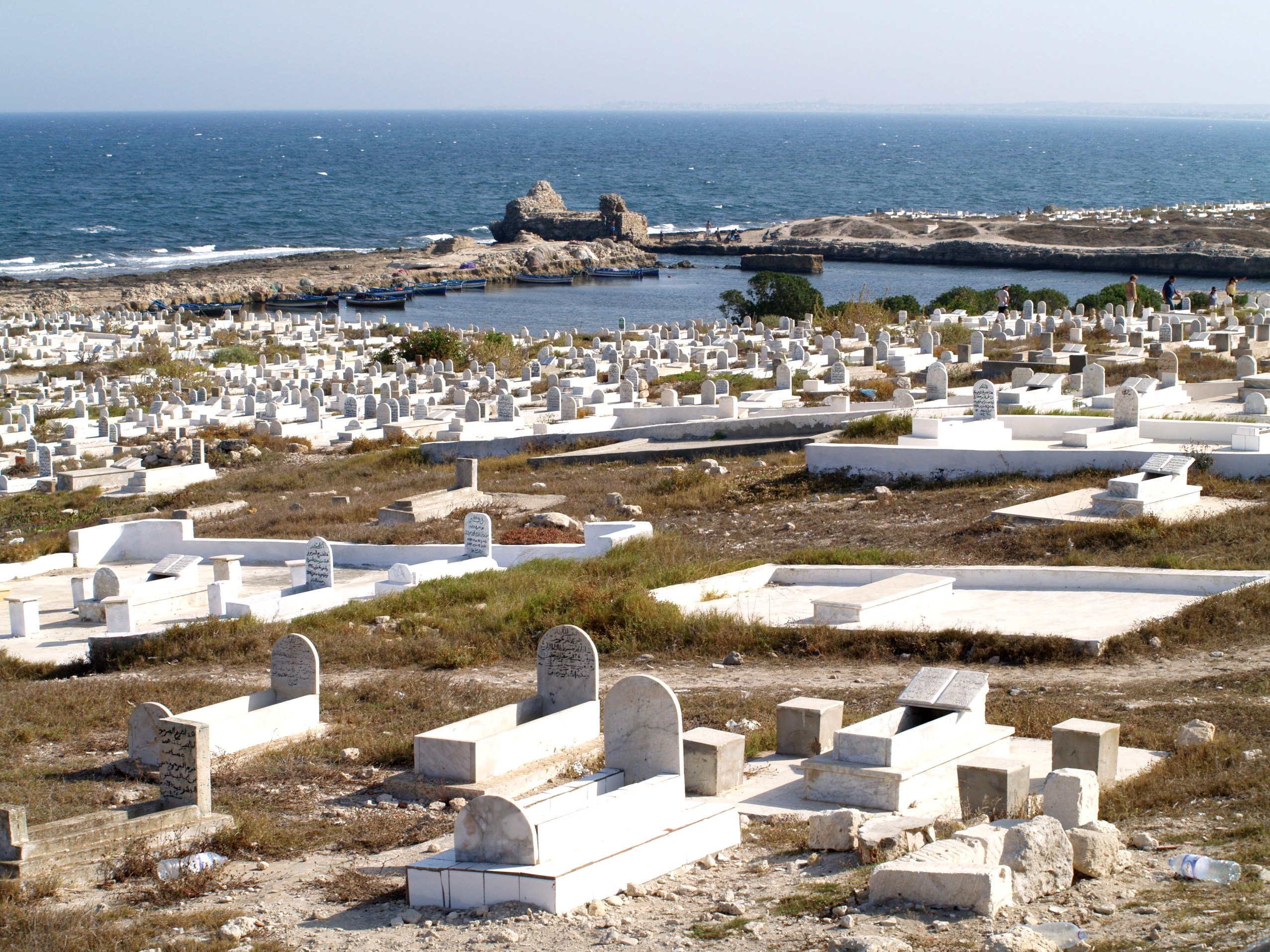 A surprising place for its beauty. It is common to see Mahdeois walk in there, or swim at "El Hamra" ready the cemetery. This place is really relaxing ... Getting closer to the sea, you can perceive the ruins of "Sour", the wall by the Fatimid Battie and one of the doors is still in good condition.
The marine cemetery in Mahdia is located on the west side of the island near Mahdia which is now called "Borj Erras" the heart of a depression whose height does not exceed 1 m above sea level, it and is surrounded by other (North East side) by two mounds that can reach 15 m high.
The magic of Mahdia cemetery extends from one bank to another promontory, its whiteness. With its bright yellow field of daisies in spring, deep silhouettes of walls that surround it, and the wreck of a boat on the hoary rock from the nearby creek, which provides marine cemetery, as nowhere else, a calming, spiritual relaxation.